How to Choose a Great Professional Mover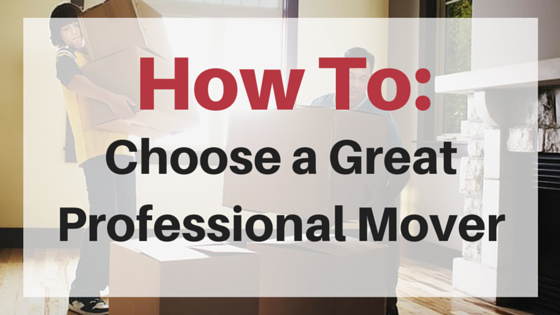 A move to a new residence, no matter how far the actual travel distance, comes with the concern of how to move all your stuff in a safe, cost effective, and timely manner. This is known by most Tucson moving companies, though Zooz's local Tucson Movers are especially practiced in this.
In many cases people simply cannot muster up enough manpower to make the Tucson local move by themselves. Sometimes it's because the timing of the move conflicts with the availability of friends and family to be able to help. Other times it is simply because no one is willing to help. No matter what your reason, choosing a professional Tucson moving company is often not just the best choice but the only choice.
Since hiring a Tucson moving company may be an absolute necessity for some, how can we ensure that we are getting a great deal on our money and are placing our precious belongings in good hands? Well, keep reading and you will find out how Zooz (with their local Tucson movers) can help!
While you may be tempted to simply pick the cheapest mover you can find, that is a terrible idea. Don't get me wrong – doing the opposite is just as foolish. The best Tucson moving company is not simply the most expensive one, but you often do get what you pay for, so be wary of those willing to move you for dirt cheap prices. Also, many of those offering extremely cheap upfront prices will end up tacking on the extras for things almost everyone needs when moving.
Call around to some well regarded Tucson moving companies in your area. You can choose them based on word of mouth, of course, but you can also do a quick internet search to see indicators of their reputation from various web entities like Google, Yelp, and Angie's List. The Better Business Bureau and the Arizona Trucking Association will also be a great resource for reputation checking on local Tucson movers. Once you have seen some reviews, choose at least 3 of the companies with better reviews and check out their websites. Note the facts such as price, timetables, and stipulations. Give them a call and ask for an estimate on what your local Tucson move would cost, how long would it take, and if the Tucson moving company will be available when you need them. Don't simply choose according to price, but do factor it into your decision.
Once you have chosen your trusted mover in Tucson, follow their instructions to a T. Not only will following your local Tucson Movers instructions make the move go over smoothly, it will minimize any blame you may have in something going wrong. Also, take photos and document your items once they are packed. This will help you keep track of everything quickly after arriving at the new residence.
Remember, the more professional Tucson moving companies perform background checks on their employees and have systems in place to ensure standards are kept on a regular basis. Cutting corners is not a good idea when your valuables are on the line.
Ready to prepare for your next big move? Let our professional local movers in Tucson handle it. Whether you're moving across town or across state lines, trust in Zooz Moving, Tucson's preferred moving service. Call Zooz Moving today and discover what our movers can do for you! For more information, contact us at: (520) 447-0900.